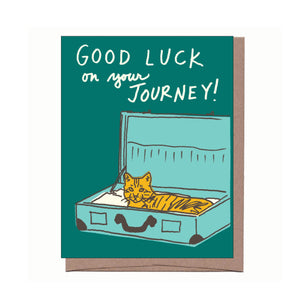 Cats always seem to know when you're going on a trip and they'll likely want you to bring them with you. Send someone you love a sweet reminder that they'll have somebody waiting for them when they get back home. 
See the post that inspired this card 🧳
4.25" x 5.5" folded card with recycled kraft envelope. Blank inside. 
Made in the USA.
Usually ships within 24 hrs.